We Build Faster,
More Practical Websites
Speed matters. Simplicity matters.
We make it fast and easy to find your business so you can focus on the right things.
Affordable Business Website Design & Marketing
We are a boutique website agency that offers personalized consultation, web development, and digital marketing services.
Search Optimization
We can help put your company in the right places, so you can find the right customers.
Web Development
Build a business website, interactive web application, or mobile application.
Website Hosting
Speed matters. Our hosting services are fast, reliable and secure.
Get Clarity on What Works
We can help you come up with and execute a marketing strategy that fits your business.
One-on-One Consulting
Receive one-on-one consultation for your website & marketing strategy.
We Work With Innovative Brands, Start Ups and Small Businesses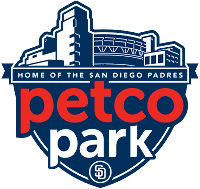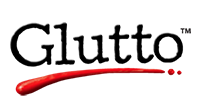 As an owner of an e-commerce startup, I have tried to do everything on my own to save on costs. I quickly realized that to make a professional website I would need to delegate that work to a professional. After struggling for a couple months, I was very lucky to find F2 Web Services to build my e-commerce and blog sites. I have worked with Frank and his team for almost two years now, it is unbelievable the things they can accomplish for me. Even when I approach ideas consciously Frank has the mindset that anything can be done. He also gives multiple suggestions for edits and updates for keeping up on new website possibilities. My knowledge of web building is very limited but it was always clear how long projects would take, what to expect and anything I questioned was explained so I could understand it. Startup costs can add up, but the time and energy I put in trying to customize a layout website myself was not good for a growing business. F2 Web Services has more than fair pricing and a professional website is an investment towards your business. I highly recommend working with Frank and his team for any of your website needs.

Courtney S.


June 25, 2019

You will love working with Frank. Our team has been fortunate enough to collaborate with him on multiple development projects. Frank has always thought outside the box on ways to innovate across platforms to maximize customer engagement. His attention to building an amazing customer relationship gave us an invaluable foundation of trust working together. Frank takes a personal approach to each project that gives us insights into learning what we didn't know or hadn't thought of before. A developer that effectively communicates is so important to us and we're grateful to have the opportunity to work with his company. Robert Reynolds VP Tech & Business Dev, Glutto, Inc.

Robert Reynolds


April 23, 2019

If you want personalized service that will get the results you want out of your websites and SEO then for me Frank Sandoval is the best solution out there. Frank really understands how the web and SEO work and can advise you on what to do. Not only this, but he can also advise you on what not to do, so you are not constantly spinning your wheels on things that simply will not work in your case or industry. I'm a doctor and Frank has gotten me to the top of the heap in Google Local for my keywords in a competitive market. I have found time and time again that it's not the big campaigns and budgets that get the results. Sometimes it's the small things that are done behind the scenes, and Frank understands how to do the small things that work in today's environment. Best of all, he doesn't put you into a cookie cutter template that other web services offer. They don't work because they don't look unique to you. Therefore, they don't convert. Frank has had my back for 10 years now and I have no desire to work with anyone else. There are all kinds of promises out there, but if you want a website that converts, looks authentic to you and your business, and custom advice from someone who has been in the business his entire life then give Frank a call.

Carey O'Rielly DDS


May 22, 2019
Showcase
From website marketing to application development, here's a few of our recent projects from happy customers!
Let's Work Together
We thrive on our relationships and personalized service. Connect with us for a 30-minute consultation to discover the ways F2 Web Services can help your online or local business grow.
We're Proudly Serving Businesses In:
Menifee, CA
Murietta, CA
Temecula, CA
San Diego, CA