We Build Faster,
More Practical Websites
Speed matters. Simplicity matters.
We make it fast and easy to find your business so you can focus on the right things.
Affordable Business Website Design & Marketing
We are a boutique website agency that offers personalized consultation, web development, and digital marketing services.
Search Optimization
We can help put your company in the right places, so you can find the right customers.
Web Development
Build a business website, interactive web application, or mobile application.
Website Hosting
Speed matters. Our hosting services are fast, reliable and secure.
Get Clarity on What Works
We can help you come up with and execute a marketing strategy that fits your business.
One-on-One Consulting
Receive one-on-one consultation for your website & marketing strategy.
We Work With Innovative Brands, Start Ups and Small Businesses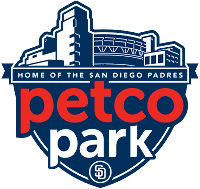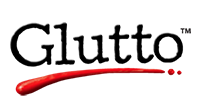 If you want personalized service that will get the results you want out of your websites and SEO then for me Frank Sandoval is the best solution out there. Frank really understands how the web and SEO work and can advise you on what to do. Not only this, but he can also advise you on what not to do, so you are not constantly spinning your wheels on things that simply will not work in your case or industry. I'm a doctor and Frank has gotten me to the top of the heap in Google Local for my keywords in a competitive market. I have found time and time again that it's not the big campaigns and budgets that get the results. Sometimes it's the small things that are done behind the scenes, and Frank understands how to do the small things that work in today's environment. Best of all, he doesn't put you into a cookie cutter template that other web services offer. They don't work because they don't look unique to you. Therefore, they don't convert. Frank has had my back for 10 years now and I have no desire to work with anyone else. There are all kinds of promises out there, but if you want a website that converts, looks authentic to you and your business, and custom advice from someone who has been in the business his entire life then give Frank a call.

Carey O'Rielly DDS


May 22, 2019
Showcase
From website marketing to application development, here's a few of our recent projects from happy customers!
Let's Work Together
We thrive on our relationships and personalized service. Connect with us for a 30-minute consultation to discover the ways F2 Web Services can help your online or local business grow.
We're Proudly Serving Businesses In:
Menifee, CA
Murietta, CA
Temecula, CA
San Diego, CA