Showcase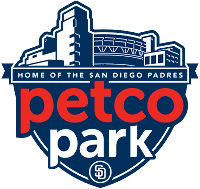 Petco Park Food Guide
We helped Glutto and the San Diego Padres develop and launch "Taste of San Diego", an interactive and promotional food guide that has been implemented in the official MLB Ballpark mobile companion app.
How We Helped Ballpark
Visitors Feed Their Need
Concept
Glutto was able to identify their clients' needs and develop a product concept.
Development
Glutto and F2 Web Services worked together to develop a minimum viable product.
Implementation
Glutto and F2 Web Services worked together to implement a scalable infrastructure.
Infrastructure
Glutto utilizes serverless technology and CDNs for a fast and reliable user experience.
Analytics
Analytics helps Glutto's partners track users' search habits and make better business decisions.
New Opportunities
Glutto was able to discover new opportunities and make connections with partners.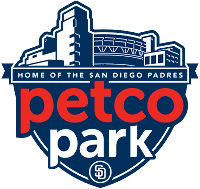 Our partnership with Frank and the F2 Web Services team has proven invaluable to us. Our collaboration on the "Taste of San Diego" food guide for the San Diego Padres is in large part thanks to the careful attention to detail and dedication Frank provides our team. Frank has always thought outside the box on ways to innovate across platforms to maximize customer engagement. His attention to building an amazing customer relationship gave us a great foundation of trust.
Frank takes a personal approach to each project that gives us insights into learning what we didn't know or hadn't thought of before. A developer that effectively communicates is so important to us and we're grateful to have the opportunity to work with him.
Get Found. Get Leads.
People are searching the web right now for a company like yours. Will they find YOU or one of your competitors?
Consumers today are connected to the web 24/7 and adults now spend upwards of 6 hours per day consuming digital media. How do you turn these online consumers into paying customers? By developing an online marketing strategy that turns your website into your around-the-clock salesperson.
Let's Work Together
We thrive on our relationships and personalized service. Connect with us for a 30-minute consultation to discover the ways F2 Web Services can help your online or local business grow.
We're Proudly Serving Businesses In:
Menifee, CA
Murietta, CA
Temecula, CA
San Diego, CA